If you are looking for something really special to help celebrate a significant event Deva can craft you an amazing Life Cake.

The cakes reflect a client's life events and inflences, including their friends, family and pets. In fact, everything that has gone into making them the person/people they are today.

A hand-decorated, cold porcelain topper, sits upon a decorated cake of your choice. After the cake is eaten, the topper provides a permanent memento of the client's life and becomes an independent work of art for the future.
Contact Deva to discuss your ideas
Prices start from £200
Amanda and Stephen's Life Cake
- 50th birthday and 25th wedding anniversary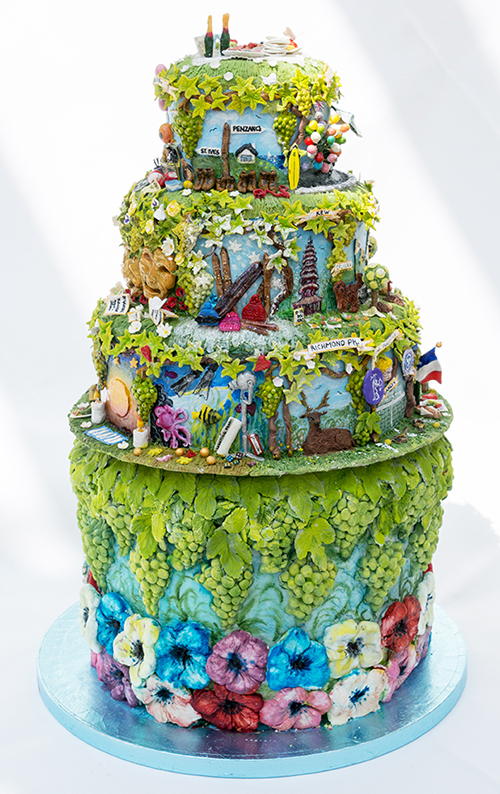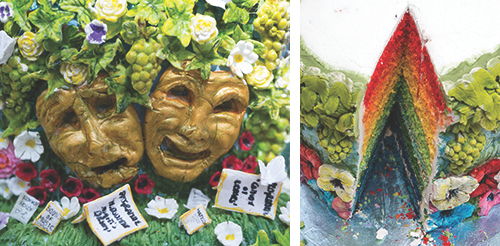 Life Story: Amanda loves champagne and prosecco, so each tier of the cake is entwined with a different variety of grape. Stephen, who is a lighting engineer, is mad about scuba diving and they both enjoy skiing. For years they had a 'dog fund' and eventually saved enough money to buy their treasured Cockerpoo, Delilah. Their cake features all these things, as well as family holidays, walking in Richmond park and a love of the arts.
Margaret and Stuart's Life Cake - 75th and 80th birthdays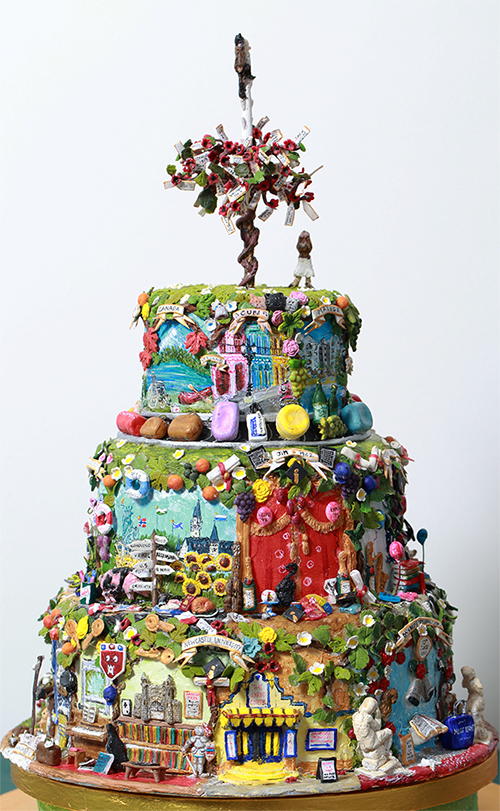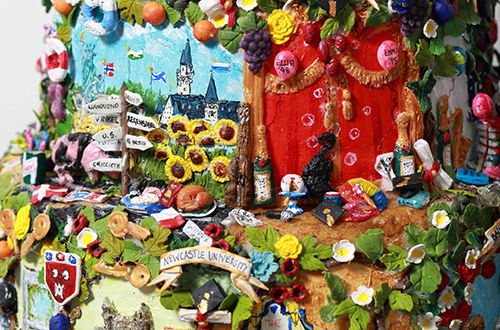 Life Story: The family tree at the top of the cake has a label with every member of the family's name on it alongside poppies to represent remembrance. Stuart likes to wear neon socks and when he was 3 he broke his left leg in a tricycle accident. Margaret's childhood pet dog would always wait for her return from school at the window. She also once told a very rude joke involving a yellow rubber glove. The selection of different flowers dotted around represent the variety of people in their family tree.
Alex's Cake - 60th birthday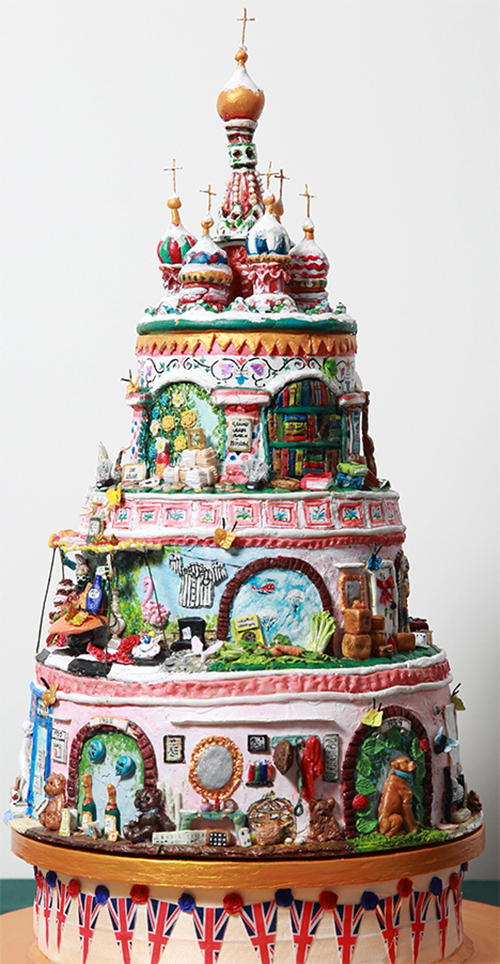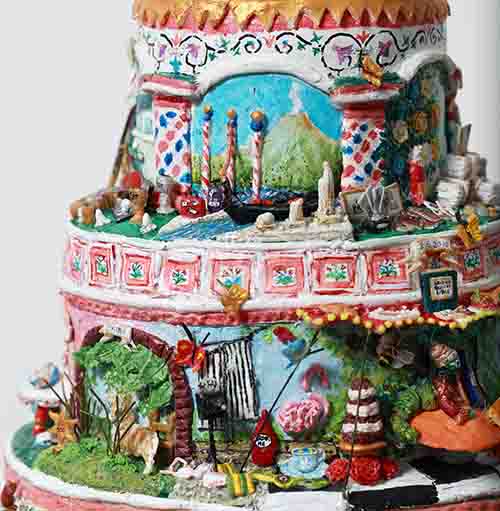 Life Story: Alex was born in St Petersburg in Russia, which is why the cake is based on St Mark's Cathedal. But long ago he gave his heart to the UK which is represented by the Union Jack bunting, as well a surprise filling of chocolate hearts that were revealed only when the cake was cut. Other things that are included, is the name of his first teddy bear and the fact he once swallowed a fly.